*This post may contain affiliate links. As an Amazon Associate we earn from qualifying purchases.

Budget Friendly ways to update your kitchen ? Right, I didn't think there was such a thing after shopping around. Have you been dreaming of remodeling your kitchen?  I have been there!
Did you know though that the average kitchen remodel costs almost $20,000?!  I don't know about you, but to me 20 grand is a lot of money that, quite frankly is better used elsewhere at this time of life.  But, there are still some things that can be done to make your kitchen a little more inviting for you.
Let's look at this as a kitchen refresh instead of a kitchen remodel.
If you are ready to refresh, here are some budget-friendly ways to update your kitchen that won't cost you an arm and a leg:
7 Budget Friendly Ways To Update Your Kitchen
Paint The Cabinets
No need to spend thousands on new kitchen cabinets.  Just sand yours down and give them a fresh coat of paint.  A new color on your cabinets can make them look brand new and completely change the look of the room.
New Hardware
If you don't have the time to give your cabinets a paint job, consider just replacing the handles and pulls on the cabinets and drawers.  This is not a super expensive project, yet it can really up the wow factor in your kitchen.
Remove The Cabinet Doors
If you know how to keep a shelf organized, consider removing the cabinet doors, for an open shelf look in your kitchen.  Open shelf designs tend to open up a space, so this is an easy way to make a room feel lighter.
New Window Treatments
Most kitchens only have one or two windows which makes this a cheap option.  Get a new window treatment (blinds, curtains, drapes, etc) to spruce up the look of the space.  Check out these no sew window treatments that are easy and budget friendly. 
New Light Fixture
Spend some time shopping for a deal on a new light fixture for your kitchen (be sure to stroll through the clearance section for really awesome deals).  Not only will this change the look of the space, but it can also literally brighten up your space.
This one is well worth the investment.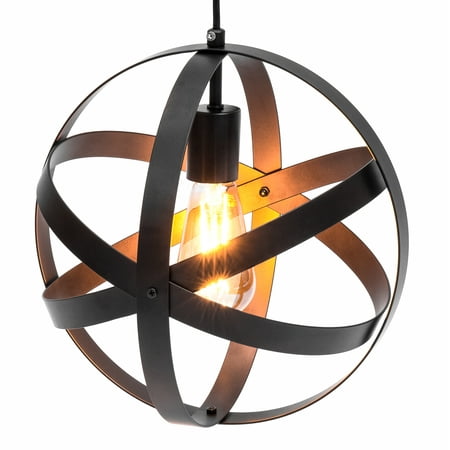 New Countertops
I know what you are thinking.  "That would cost way too much money."  Not necessarily true. Shop smart and you could find new laminate countertops for just a couple hundred dollars, maybe less if you have a small kitchen.  
You can get granite or quartz countertops for your entire kitchen for a few thousand dollars as well. So although it isn't cheap its far cheaper than 20k!
New countertops will absolutely make your kitchen look completely different.  Please be sure of what you can live with for years to come though!  If you're not, try something like a diy for a bit to see if this is what you can live with.  I love contact paper for just this reason!!  
New Linens And Rugs
Grab a couple of colorful towels and a matching kitchen rug for your kitchen.  This will definitely brighten the room up a little, but rugs and towels are useful so you won't feel guilty spending money on a strictly cosmetic item.  
Your kitchen may be perfect for all the things that count — cooking and eating meals with your family, making memories together or just having some down time while waiting for dinner to finish on the stove. But if your countertops are starting to show wear and tear from daily use and the appliances have seen better days, now might be the right time to give your space a facelift. 
However, before you start looking at expensive remodeling options like adding another refrigerator or installing new cabinetry, there's one thing you should consider first. You probably already own everything you'll need to pull off your project — think pots and pans, cutting boards, plates and silverware. 
If your budget isn't as big as you'd hoped, you're not out of luck yet! Just follow these simple tips to transform boring cabinets into sleek-looking masterpieces.
How Can I Update My Kitchen Without Renovation?
You've decided you want to spruce up your kitchen, so what type of room will become "your" kitchen once again? The easiest way to go about this is by updating only certain elements within the room instead of taking over the whole place. 
For example, maybe you could replace those dated cabinets with brand-new ones that match your existing furniture pieces, or paint the walls. By concentrating on specific areas, you can save money while still giving yourself plenty of creative freedom.
Another option would be removing items such as small appliances (like coffee makers) or other fixtures from your pantry shelves and using them elsewhere. This gives you more storage space while also providing an updated aesthetic. 
With smaller projects, you could even tackle each task individually. 
When painting your walls, try choosing colors that complement your décor rather than going overboard on something drastic like blue. And when shopping for new cabinet hardware, stick with neutral designs instead of trendy styles that could end up competing with your current decor.
In short, take advantage of your home's built-in features and add a little bit of personal flair where needed to create a cohesive unit.
Just because you're saving money doesn't mean you shouldn't get quality materials. It goes beyond buying cheap plywood and laminate counters — you want high durability standards throughout every part of your upgrade project. So shop wisely and always ask whether products were made locally. 
Look for vendors who specialize in custom work, too. They tend to offer greater flexibility in terms of design choices and material selection, which often results in higher prices.
As long as you keep your overall budget low, chances are good that you won't run across any huge surprises during construction. That's because contractors typically charge extra for unexpected changes or additions to their original plans — they usually aren't willing to cut corners until after they receive payment. 
Don't worry about being stuck with bad deals either. As soon as you sign a contract, insist on getting copies of everything related to your project. In most cases, homeowners' insurance covers accidents and mistakes committed during renovations, but nothing beats knowing exactly what you're paying for ahead of time.
Keep reading to learn how to bring new life to tired old cabinets by swapping out the door frames inside.
How Can I Update My Old Kitchen Cabinets Without Replacing Them?
Cabinet replacement has been around since 1866, when inventor Joseph Styles received a patent for his invention called a "mechanical cabinet". Today, however, people generally refer to refacing cabinets as cosmetic refurbishing, meaning you remove the outer shell and swap in fresh inner panels. 
There are two main types of cabinet refacing methods: overlay and replacement/insertion. In both cases, you remove the drawers completely. Then you choose and install new ones based on your desired measurements. 
Overlay means attaching new fronts to the same base frame, whereas replacement/insertion involves building entirely new bases from scratch. Once installed, the back sides of the new cabinets remain flush with the backs of the originals.
One key difference between these two procedures is cost. Replacement requires hiring a contractor and paying for labor and materials, whereas overlay costs less and allows you to reuse the cabinet frames and hinges. 
However, there are pros and cons to both approaches, especially depending on your needs. To understand which method works best for you, check out our guide to refinancing your kitchen cabinets.
Overlaying your kitchen cabinets offers the biggest bang for your buck, but it comes with risks. First, you must carefully measure your cabinets' dimensions. Next, consult with a professional woodworker or general contractor to determine your exact requirements, including hinge placement, panel size, number of doors and drawer slides, etc., and order accordingly. Finally, remember to plan for potential delays due to weather, delivery issues and product defects. 
If anything goes wrong or gets overlooked, contact customer service immediately.
Now let's move onto the fun part — actually creating beautiful new looks with basic tools and supplies. Keep reading to discover how to spice up your kitchen's interior without breaking the bank.
How Do You Make Plain Cabinet Doors Look Good?
It's easy to fall in love with shiny new cabinet doors, but sometimes cheaper versions leave buyers disappointed. Fortunately, there are several ways to trick your eyes and lift dull interiors. 
One tip is to apply clear nail polish to your newly purchased doors and mount them above your kitchen island. Another idea is to line the top portion of the doors with dark wallpaper, allowing light to shine through. A third suggestion is to hang decorative paper strips along the front edges of the doors. 
Any of these ideas will help modernize your cabinets without emptying your wallet.
For additional inspiration, browse Pinterest for different cabinet themes, such as vintage French country style, rustic farmhouse chic and retro glamor. Or search for DIY tutorials online, which feature step-by-step instructions for transforming ordinary cabinet doors into unique treasures.
Once you've found your dream look, grab your measuring tape and head straight to the nearest discount outlet to pick up matching knobs, handles and pulls for your new cabinet faces. Also stock up on glue, spray paints, brushes, sandpaper and caulk, plus polyurethane foam and finishing sheets. 
Remember to include tax in your calculations, though. 
Your final purchase total will likely exceed what was originally quoted on the website. Be prepared to pay more unless you buy directly from the manufacturer.
How Do I Freshen Up My Kitchen Cabinets?
So far, you've learned how to revamp individual parts of your kitchen, but what happens if you really want to overhaul the entire space? Luckily, it's easier than ever to customize your cabinets thanks to affordable modular designs. These units consist of multiple separate compartments arranged side-by-side. Because each compartment serves a specific purpose, you no longer need to dedicate precious floor space to bulky sinks, ranges or refrigerators. 
While traditional kitchens require large amounts of vertical wall space, modular models allow for shorter spans between ceiling joists. Some come ready to attach to existing drywall borders, but others require builders' skills and experience. Either way, you can breathe a sigh of relief knowing that you won't face costly penalties if you hire someone else to complete the job.
To learn more about designing your next kitchen transformation, visit us here. We hope you never have cause to regret following our advice. Happy renovating!
What is the best budget-friendly kitchen refresher you have ever done?