*This post may contain affiliate links. As an Amazon Associate we earn from qualifying purchases.
School vacation activities on a budget .  Yes, they're real and have a history of fun and laughter!  Think back to your childhood days.  Remember the amazing opportunities that awaited you on the upcoming holiday breaks?  No school, no homework, no responsibility..just fun.
Your only "job" over school vacation was to be a kid and have fun.  The possibilities of ideas roaming through your mind were truly endless.  Fast forward to now, where you are the adult planning and paying for all these fun-filled vacation ideas.  The costs of what your kids want to do adds up quick!
Don't fret just yet…there are a TON of resources to incorporate family fun activities over spring break on a budget.  Best part, I'll give you just a handful of my favorite ones right here, right now!
1. Movie Marathon Fun Day
Yes, nothing educational or school related at all about this one.  Look up some new titles on Netflix, or splurge for only a couple bucks and grab a few titles from Redbox. Don't forget to check out your free Amazon Prime selections! 
Pop up some popcorn and you have a fun, inexpensive movie day.  Totally stress free! 
2. Neighborhood Kickball Party
Are there other kids in your 'hood?  Round 'em up and challenge to a fun game of kickball.  One street versus the next or boys versus girls.  Options are endless, but laughs are guaranteed.
3. Water Balloon Fight
Is your school vacation during Spring break or looking for something awesome over the summer?  Start the water fun activities and let them go wild outside.  Balloons are cheap and it will provide with hours of entertainment.  Heck, even adults will want to join!
4. Have A Bake-off
Looking for a way to save some dough, and maybe make some dough?  Have a bake-off in your house.  Let your little ones brainstorm on what they want to create, provide the ingredients and then get ready to be the taste-tester judge.  They bake and you eat? 
Sounds like a winning game plan all the way around.   
5. Spa Day At Home
Wanna pamper your little beauties?  Set up a spa day at home.  Fingernail painting, massages, shampoo and style, make up tutorial….they will love every second of their pampering session. 
We had this cute idea in our baby shower favor ideas post.  
6. Road Trip
Check out the towns close to you and look online for any special activities that they may have going on over the break.  Some zoo's are free or have discount days, water parks have deals during certain days of the week, museums are always great to visit.  Whatever your plan is, always research for coupons or call and ask for a discount.
Check out Groupon for sure.  They've always got a ton of great deals local and further drives.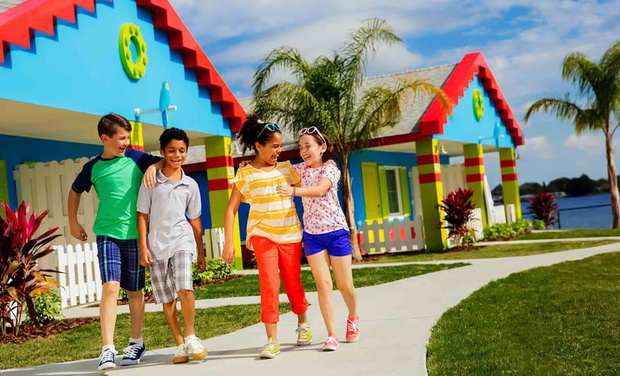 7. Set Up A Makers-Space In Your Home
Ever heard of makers-space?  It's a compilation of anything that you can use to create something else.  Empty toilet paper rolls, paper plates, glitter, broken toys, buttons…you name it.  Make a huge pile of things no longer needed, and have your kids let their creativity flow.
Find a fun prize for the most creative.  You will be amazed at what they can come up with!  The picture here is a bit fancy but you get the idea!
8. Hold A Fashion Show
Open the doors to the closets in your home and let 'em have fun.  See what ensembles they can come up with to showcase their fashion sense.  You may get some great tips too on ways to mix and match your current wardrobe!
9. Goodwill Grab Bag
I love this.  Give each person in your home $5 to spend any way that they want at good will.  Let them go up and down the aisles, exploring all the magical possible purchases that they could do.  Remind them of their budget, but see how far they can stretch that $5.
Will they buy something to read?  Wear?  Eat?  Give to others?  Only time will tell once they reach their final purchase decision.
10. Show The Animals Some Love
What better way to spend some time than snuggling with kitties and puppies at the local animal shelter!  The animals are adorable and kids love to play with them.  The time seems to fly by when getting to play with adorable little puppies and kitties!
Beware of falling in love with one and wanting to bring them all home!  Almost gets us every time.
While you're there talk with shelter workers about volunteer needs and opportunities for your kids as well as you too.  You may also want to ask what types of donations are accepted and may be surprised to find out there's many more ways you could help.
11. Home Movies (Make One)
Give each child an assigned topic to talk about (eg; what's your favorite animal and why?, what is your favorite game to play with others and who is your favorite person to play it with?, If you could be a famous film star, would you be a comedian, drama, adventure, talk show? )
Film, save, and view next year or even better, on their wedding day!
12. Host A Car Wash
Is it warm enough in your neck of the woods?  Kids want to play and cool off and you want them outside? Here's a way to help them earn a few dollars while having fun and the money they earn can go towards another activity they've been wanting to do on vacation.
For the use of a pail, water, old rags or large sponges, some soap you're in business!  (caution: some soaps contain abrasives, check labels first)
While there are a ton of different activities to do over school vacations on a budget, these are just a small fraction to get your creative minds thinking.  There is ALWAYS something to do or something going on in town, just venture out and see what adventures await right out your door!
Check out our pretty impressive list of things to do on a no spend weekend and you'll find quite a few family friendly ones there too!!